Carburetor Rebuilding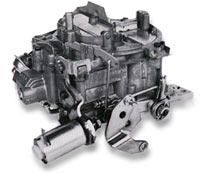 With over 50 years of experience, we at the Carburetor Factory insure the highest quality possible to all of our customers. That is why we custom build our customers' core, rather than sell a mass-produced carburetor, where parts have been mixed and matched. We use only the highest quality replacement parts in our rebuilding process.
Carburetor Parts and Kits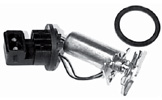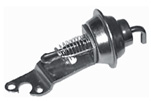 We carry a large inventory of carburetor rebuild kits, (including many for older cars), and many parts of the kits we carry are available in open stock for individual purchase. We carry most pieces of linkages, choke pull-offs, dash pots, mixture solenoids, throttle position sensors, idle solenoids, cams, choke thermostats, hardware; and the tops, bodies, bowls, and bases of the carburetors themselves.
Fuel Injection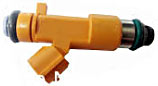 We carry a large inventory of both parts and kits for throttle body and ported injectors. Fuel injectors have FILTERS in them and they need to be changed. For fuel injectors to be at their optimum, they need to be completely clean and flowing in balance with one another. At the Carburetor Factory, we have a highly efficient cleaning process including backflushing of the injectors, and then balancing them for an even flow. Balanced injectors make an engine more efficient for power and gas mileage. The Carburetor Factory offers same day service on all fuel injectors turned in by 10 a.m.
·Auto & Marine ·Industrial ·Huge Parts Inventory ·Same Day Service

The Carburetor Factory
2931 Hillwood Rd.
Valley Springs, CA 95252
Phone: (916)723-2272 Fax: (916)723-2281
© 2023